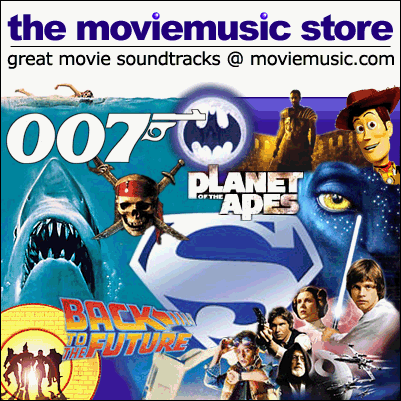 BATTLESTAR GALACTICA: SEASON ONE SOUNDTRACK NOW AVAILABLE
BATTLESTAR GALACTICA TOUTED AS ONE OF THE TOP 10 SHOWS CURRENTLY ON TV BY TIME MAGAZINE AND TV GUIDE
(New York, NY) – Considered one of the top 10 shows currently on TV by Time Magazine and TV Guide, Battlestar Galactica is the #1 show on the Sci Fi Channel. On June 21, La-La Land Records will release the
Battlestar Galactica: Season One
soundtrack, featuring more than 78 minutes of the best musical moments from season one of this highly acclaimed new series.
Battlestar Galactica: Season One contains both the US and UK main title themes as well as music composed by Bear McCreary for the series, which TV Guide declared "a breakaway hit…poised to replace Star Trek as TV's definitive sci-fi series." The CD packaging features exclusive liner notes from McCreary and the show's executive producer David Eick.
Composer Bear McCreary is a classically trained composer with a degree in Composition and Recording Arts from the prestigious USC Thornton School of Music. He has composed score for over thirty independent films, including director Jon Chu's musical short When the Kids Are Away and the Discovery Channel miniseries The 5 Coolest Things. McCreary was among a handful of select composers to have studied independently with the late film music legend Elmer Bernstein (The Magnificent Seven).
While some of the names may be the same, this is not your father's Battlestar Galactica! Captain "Husker" Adama (Edward James Olmos) and President Larua Roslin (Mary McDonnell) lead the Battlestar Galactica crew. They are trying to locate the fabled 13th Colony of humans, planet Earth, to join with their brethren against the Cylons which have taken over their homeland. The Cylons, which can look like humans and even be programmed to think they are, aren't the only threat, as morale and the quantity of supplies are always an issue. In an interesting casting choice, Richard Hatch (who played Captain Apollo in the original series), is cast as villain Tom Zarek, a political prisoner who has spent the past 20 years in jail for his participation in the bombing of a government building.
"With its unique combination of intricate character arcs, dark ambience and gritty battle sequences, Battlestar Galactica afforded me countless opportunities for musical exploration," said McCreary. "Fans will immediately recognize all their favorite musical moments from the first season, including the lush orchestral works featured in the dynamic two-part season finale. I am extremely proud of this collection and look forward to continuing this musical journey into the second season and beyond."
The second season of Battlestar Galactica will begin airing in July on the Sci Fi Channel. The soundtrack from the
Battlestar Galactica
mini-series is also available from La-La Land Records.