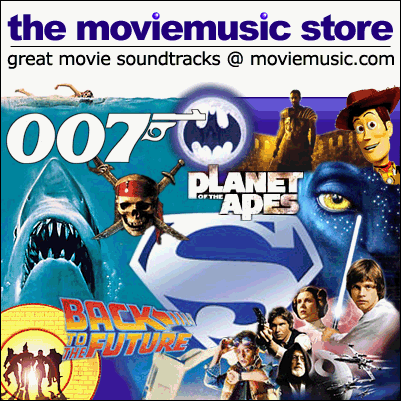 New 80s TV soundtrack for "Kinght Rider" coming from Film Score Magazine:
Knight Rider
(1982-1986) was a hit NBC-TV series starring David Hasselhoff as a lone crusader armed with "Kitt," the world's most sophisticated car. This premiere CD features original soundtrack music from the first half of the show's first season, produced in conjunction with the composer,
Stu Phillips
, and his Wrightview Productions.
The theme to Knight Rider (co-composed by Phillips and Glen A. Larson) is one of the most memorable of the period, with a "driving" groove for electronics and rhythm section that has been sampled by several hip-hop artists. The theme makes its stereo debut here and has never sounded better.
In addition to the main and end titles, this CD features lengthly suites from Stu Phillips's scores for the series' two-hour pilot, "Knight of the Phoenix," and four episodes: "Not a Drop to Drink," "Trust Doesn't Rust" (guest starring the evil prototype of Kitt, "Karr"), "Forget Me Not" and "Inside Out." The entire album (except for one track) is in stereo.
Liner notes are by Lukas Kendall and Stu Phillips, with artwork courtesy of NBC Universal Television Studios.
SOURCE: FSM