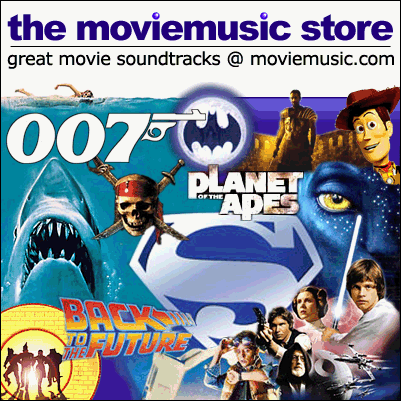 WAR OF THE WORLDS
DIRECTED BY STEVEN SPIELBERG
STARRING TOM CRUISE
WITH ORIGINAL MUSIC COMPOSED AND CONDUCTED BY
FIVE-TIME ACADEMY AWARD®-WINNING COMPOSER
JOHN WILLIAMS
ORIGINAL MOTION PICTURE SOUNDTRACK NOW AVAILABLE ON DECCA
(New York, NY) The soundtrack to one of this summer's most anticipated motion pictures, War of the Worlds, featuring original music by John Williams (
Star Wars
,
Jaws
,
E.T.
,
Harry Potter
,
Schindler's List
), is now available on Decca, released June 28th. War of the Worlds, which is directed by Steven Spielberg and stars Tom Cruise, marks Williams's 21st collaboration with Spielberg and will be released worldwide today.
On June 29th, 2005, Earth goes to war. From Paramount Pictures and DreamWorks Pictures comes the motion picture event: War of the Worlds, directed by Steven Spielberg and starring international superstar Tom Cruise. A contemporary retelling of H.G. Wells's seminal classic, the sci-fi adventure thriller reveals the extraordinary battle for the future of humankind through the eyes of one American family fighting to survive it.
Williams has created some of the most powerful and enduring film music of our time. Lending his musical talents to War of the Worlds, Williams brings forth a feeling of raw emotion that puts the finishing touch on Spielberg's intense storytelling. In keeping with the tradition of Jaws, this dark and sweeping score will have the audiences on the edge of their seats with anticipation. The profound music evokes a sense of desperation while still capturing a ray of hope, making for a beautiful and memorable listening experience. Long after the credits have rolled, the moviegoer will be able to recall the intense emotion felt by each character just by listening to the chilling soundtrack.
With a career spanning over four decades, Williams has received 43 Oscar® nominations (more than any living person), and has won 5 Oscars®, 18 Grammy® Awards, 4 Golden Globes, 4 Emmy® Awards and 6 BAFTA Awards from the British Academy of Film and Television Arts. His first Oscar® was for 1971's
Fiddler on the Roof
. He reached a turning point in his career when Steven Spielberg approached him to score his early movies. In quick succession, this led to Williams' second Oscar®, for
Jaws
, and his introduction to George Lucas, who then hired him to score the
Star Wars
saga, bringing him his third Oscar®. He later went on to compose music for a host of blockbusters, including
Close Encounters of the Third Kind
,
Superman
,
E.T.
(winning Oscar® number 4), and the
Indiana Jones
movies. After his 5th Oscar® win (for
Schindler's List
), John maintained an extraordinary creative pace composing with scores for nine films in just four years including
Saving Private Ryan
and
The Patriot
. On June 23, 2000, he became the first inductee into the Hollywood Bowl Hall of Fame. Williams also served as musical director for the 74th annual Academy Awards® in March of 2002, where he received his 40th and 41st nominations for his scores for the films
Harry Potter and the Sorcerer's Stone
and
A.I. Artificial Intelligence
. Williams received the prestigious Kennedy Center Honor in December of 2004, and earlier this year he completed the long-awaited score for
Star Wars Episode III: Revenge of the Sith
.
SOURCE: PRESS RELEASE