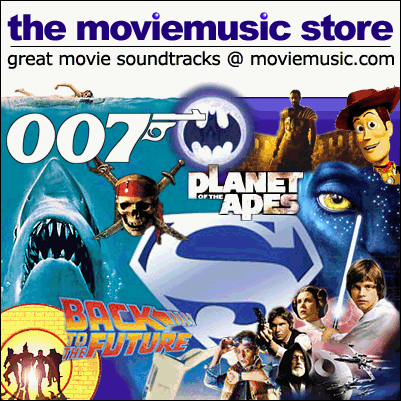 Columbia Records/Sony Music Soundtrax Set to Release 'The Dukes Of Hazzard - Music From The Motion Picture'
Soundtrack Album From Eagerly-Awaited Summer Action Comedy Features Scorching Cross Section Of New And Classic Southern Rock Sounds Including Jessica Simpson's New Hit Version Of 'These Boots Are Made For Walkin'
The Warner Bros. Pictures/Village Roadshow Pictures Film 'The Dukes Of Hazzard' Opens Nationwide On Friday, August 5
Soundtrack Album In Stores Tuesday, July 19
NEW YORK, June 29 -- Columbia Records/Sony Music Soundtrax will release
The Dukes Of Hazzard - Music From The Motion Picture
, the soundtrack album from the summer's most eagerly-awaited action comedy, on Tuesday, July 19.
"The Dukes Of Hazzard," a Warner Bros. Pictures/Village Roadshow Pictures film, opens nationwide on Friday, August 5.
Highlights of the film's soundtrack include new recordings by two of the film's stars, Jessica Simpson ("Daisy Duke") and Tin Pan Alley/country music legend Willie Nelson ("Uncle Jesse"). Jessica turns in a saucy new interpretation, produced by Jimmy Jam & Terry Lewis, of the Nancy Sinatra/Lee Hazlewood kick-ass feminist anthem, "These Boots Are Made For Walkin'," featuring Jimmy Jam on keyboards and Willie Nelson on background vocals and guitar. Willie himself wails through a new rendition of the "Dukes of Hazzard" theme song, Waylon Jennings' "Good Ol' Boys," produced by James Stroud.
A rollicking cross-section of American Southern and classic rock music, The Dukes Of Hazzard - Music From The Motion Picture compiles definitive tracks by the Allman Brothers, Stevie Ray Vaughan and Double Trouble, Lynyrd Skynyrd, the Charlie Daniels Band, Molly Hatchet, Montgomery Gentry, Ram Jam, Southern Culture on the Skids, The Blueskins, Blues Explosion, and The James Gang. Bookending the soundtrack album are two ribald riddles posed by Willie Nelson (as "Uncle Jesse"). The renowned musical tastemaker Nic Harcourt (host of "Morning Becomes Eclectic") served as music supervisor for the film.
"The Dukes Of Hazzard" is an action comedy inspired by the hit television series that ran from 1979-1985. Directed by Jay Chandrasekhar ("Club Dread, Super Troopers"), "The Dukes Of Hazzard" stars Johnny Knoxville, Seann William Scott, Jessica Simpson, Burt Reynolds and Joe Don Baker with Lynda Carter and Willie Nelson.
Set in the present day, "The Dukes of Hazzard" follows the adventures of two "good ol' boy" cousins -- Bo (Seann William Scott) and Luke (Johnny Knoxville) Duke -- who with the help of their eye-catching cousin Daisy (Jessica Simpson) and moonshine-running Uncle Jesse (Willie Nelson), try and save the family farm from being destroyed by Hazzard County's corrupt commissioner Boss Hogg (Burt Reynolds). Their efforts constantly find the "Duke Boys" eluding authorities in "The General Lee," their famed
1969 orange Dodge Charger that keeps them one step ahead of the dimwitted antics of the small southern town's Sheriff Roscoe P. Coltrane (M.C. Gainey).
SOURCE: COLUMBIA RECORDS/SONY MUSIC SOUNDTRAX