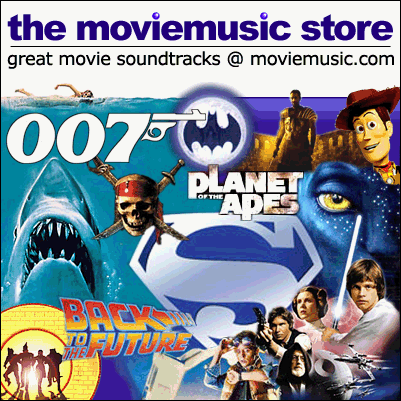 CAPRICORN ONE
Composed and Conducted by JERRY GOLDSMITH
INTRADA Special Collection Volume 21
In 1978, the conspiracy-thriller genre voyaged to Mars. Or did it? In
Capricorn One
, a misguided attempt to save a failing space program results in a faked landing on Mars. They almost get away with it, too, until the real unmanned space capsule burns up during re-entry and the three "astronauts" find themselves facing certain execution. Directed by Peter Hyams, the film stars Elliot Gould, James Brolin, Sam Waterston, Brenda Vaccaro, Hal Holbrook, Karen Black, O.J. Simpson, and Telly Savalas.
Jerry Goldsmith's score unknowingly creates a template for the next quarter-century of action scores. The escape from captivity and subsequent pursuit by government helicopters affords Goldsmith some of the most exciting action set-pieces of his lengthy career. The justifiably famous LP released at the time of the movie's debut was a re-recording made by Goldsmith, containing edited highlights. Intrada now presents a world premiere of the actual soundtrack recordings. Performances are crisper and cues have significant complex detail deleted from the LP.
In addition, this CD offers many tracks never before available, including the dynamic hillside appearance of those two deadly helicopters. The entire CD is presented in stereo from the original
session elements.
Limited to 3000 copies.
SOURCE: INTRADA PRESS RELEASE