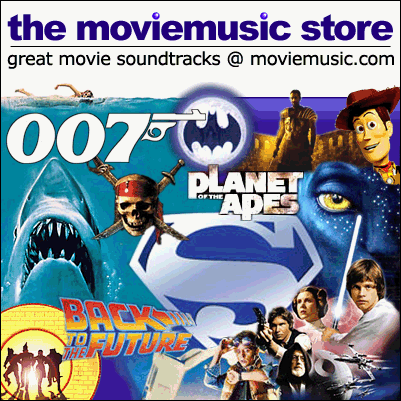 The multi-talented Maggie Gyllenhaal makes her recording debut with several outstanding performances alongside tracks from Calexico for award-winning writer-director Don Roos' quirky new film
Happy Endings
. The August 2 release also features songs by Greyboy and the Black Heart Procession. As intertwining storylines weave the lives of assorted characters together throughout the film, this eclectic line-up of music sets the stage for each story.
Maggie Gyllenhaal, who also stars in
Happy Endings
, sings three songs on the soundtrack including Billy Joel's "Just the Way You Are" plus two original tunes. Gyllenhaal's breakthrough performance in the provocative, controversial film
Secretary
earned her a Golden Globe nomination for best actress, and put her on the map as a gifted and acclaimed talent. Since then, she has appeared a number of films including
Adaptation
,
Confessions of a Dangerous Mind
and
Mona Lisa Smile
, as well as the Tony Kushner play Homebody/Kabul.
Tucson, Arizona-based Calexico's musical roots are planted in Southwestern American and Mexican culture, and soak up influence through the Americas, Africa and around the world. Since 1996, their mellow, desert-rock sounds have found a growing fanbase, and collaborations include work with musicians such as Richard Buckner, Lisa Germano, Vic Chesnutt, Neko Case and Victoria Williams.
Happy Endings
is the latest film from writer-director Don Roos (
The Opposite of Sex
,
Bounce
), who's burgeoning film career has earned him the respect of critics and fans alike.
Happy Endings
opened the 2005 Sundance Film Festival to rave reviews, and features an ensemble cast including Maggie Gyllenhaal, Steve Coogan, Lisa Kudrow, Laura Dern, Jason Ritter, Tom Arnold, Bobby Cannavale and Jesse Bradford.
"...[Gyllenhaal] turns out to be a riveting torch singer..." - Lisa
Schwarzbaum, Entertainment Weekly
"...a plaintive cover of Billy Joel's 'Just the Way You Are,' reaches
the core of something beautiful and moving." - Kristi Mitsuda, Indiewire
"Gyllenhaal, in addition to her lively perf, exhibits a not-bad set of
pipes..." - Todd McCarthy, Variety