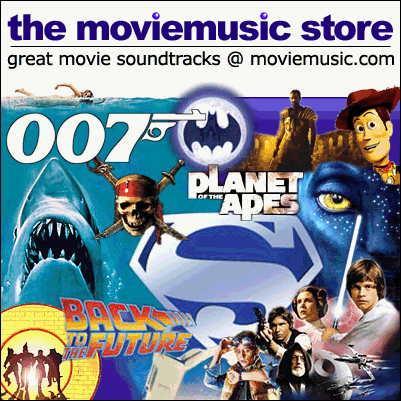 ONE OF THE MOST EXCITING NEW VOICES IN FILM SCORING TODAY--
ALEXANDRE DESPLAT'S SCORE FOR HOSTAGE RELEASED ON JUNE 7.
HOSTAGE, STARRING BRUCE WILLIS AND KEVIN POLLACK, WILL BE RELEASED ON DVD ON JUNE 21.
(New York, NY) – Alexandre Desplat's score for the motion picture
HOSTAGE
was released by Superb Records on June 7. Desplat, a prolific French composer, has had only three previous soundtracks released in the United States (
GIRL WITH A PEARL EARRING
,
BIRTH
, and
THE LUZHIN DEFENSE
).
Action superstar Bruce Willis (SIN CITY, THE SIXTH SENSE, DIE HARD) powers a nail-biting thriller that crackles with action and suspense! When Jeff Talley (Willis) became chief of police in a sleepy town, he thought he'd left behind the traumas of his career as a big city hostage negotiator. But when a random crime escalates into a deadly standoff, Talley finds himself thrust into a situation far more volatile and terrifying than anything he could ever imagine! HOSTAGE also stars Kevin Pollack (THE USUAL SUSPECTS, THE WHOLE NINE YARDS), Jonathan Tucker (THE TEXAS CHAINSAW MASSACRE), and Ben Foster (SIX FEET UNDER, THE PUNISHER). The film is based on the best-selling novel by Robert Crais.
In his native France, Alexandre Desplat began composing for film in the mid 1990s. In 2000, THE LUZHIN DEFENSE, starring John Turturro and Emily Watson, was released in the United States, with a soundtrack recording on Silva Screen. It wasn't until his score for the 2003 film GIRL WITH A PEARL EARRING that Desplat's name began circulating by film score aficionados in the United States. The score eventually earned him BAFTA and Golden Globe™ nominations.
HOSTAGE will be released on DVD on June 21. The Superb Records release HOSTAGE—Original Motion Picture Score, composed by Alexandre Desplat, arrived in stores June 7, 2005.