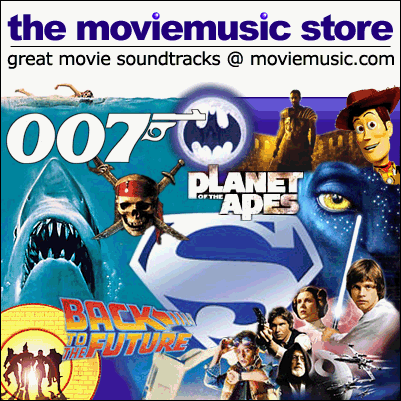 On June 15th, Warner Bros. Pictures'
Batman Begins
, from director Christopher Nolan, the summer's most anticipated theatrical release, opens nationwide featuring a score that will immediately make music history -- a unique collaboration between two of the screen's most honored and respected composers, Hans Zimmer and James Newton Howard, working together for the first time. Warner Sunset Records will release the
Batman Begins
soundtrack on June 14th. The soundtrack contains 12 tracks composed by Zimmer and Howard and is 60 minutes in length.
"Watching this unique collaboration between two great talents has been constantly fascinating and exciting. Their contribution to
Batman Begins
has been immeasurable," said Nolan.
"Collaborating on this project has been a lot of fun. Since
Batman Begins
is a character driven story, we wanted to give Batman credibility through the music. We've created a score that tried to stay true to the duality of the character, capturing the motion, energy, darkness and rage of Batman," said Zimmer and Howard.
Batman Begins
explores the origins of the Batman legend and the Dark Knight's emergence as a force for good in Gotham. In the wake of his parents' murder, disillusioned industrial heir Bruce Wayne (Christian Bale) travels the world seeking the means to fight injustice and turn fear against those who prey on the fearful. He returns to Gotham and unveils his alter-ego: Batman, a masked crusader who uses his strength, intellect and an array of high tech deceptions to fight the sinister forces that threaten the city.
Zimmer is one of the most respected and talented composers in the business with over 100 film scores to his credit highlighted by his Oscar winning score for
The Lion King
as well as scores for Oscar winning films including
Gladiator
,
Rainman
, and
Driving Miss Daisy
. Zimmer's credits also include
The Last Samurai
,
Black Hawk Down
,
Thelma and Louise
, and the new DreamWorks release
Madagascar
.
James Newton Howard, a six time Oscar nominee, is best known for his spine tingling scores for M. Night Shyamalan's
The Village
, for which he received an Oscar nomination, as well as
The Sixth Sense
,
Unbreakable
and
Signs
. Howard's list of credits includes over 90 films including
The Fugitive
,
The Prince of Tides
and most recently
The Interpreter
.
Source: Warner Sunset Records