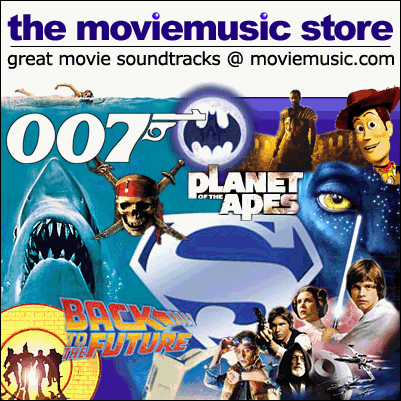 ALEX WURMAN SCORES
MARCH OF THE PENGUINS
, WARNER INDEPENDENT'S NATIONAL GEOGRAPHIC FILM
MILAN RECORDS SOUNDTRACK RELEASED JULY 12
(Hollywood, CA) - On July 12th, 2005, Milan Records released Alex Wurman's emotional soundtrack for Warner Independent's National Geographic documentary
March of the Penguins
. Without any dialogue, images and music blend to tell the noble and emotional story of one of Earth's most resilient and determined species. "Alex's soundtrack conveys the character of the penguins, the emotional heat and the epic adventure of their arctic journey," says Adam Leipzig, President of National Geographic Feature Films. "It's a great score from a great composer that deserves to be noticed."
"The chance to be a voice for such beautiful and dynamic characters rarely comes to a film composer," says composer
Alex Wurman
. "The lack of verbal presence from the lead role was liberating."
Fred Selden's flute follows the steps of the penguins throughout their challenging journey and subtly evokes the difficulties, the joys, the dangers, and the sorrows that the penguins encounter. Alex's score stays fresh and strongly evokes what the images or the narration cannot always explain. "There are no actors or dialog, so the film rides on a marriage of Alex's music with the film images." explains Leipzig.
Salon's Stephanie Zacharek writes "there's more drama, and more heartbreak, in 'March of the Penguins' than in most movies that are actually scripted to tug at our feelings." Narrated by Morgan Freeman, this film - directed by Luc Jacquet and presented in the United States by National Geographic Feature Films and Warner Independent - tells with vivid images the dramatic and emotional story of the penguins in their quest for love, family and procreation. Luc Jacquet and his crew followed the penguins in Antarctica during their thousand year-old pilgrimage to meet their mate and preserve their species. More than a documentary, March of the Penguins enters the soul of a deserted continent where the birds with no wings must face snowstorms, hunger, loneliness and predators in order to give birth to and protect their offspring.
"The images on the screen provided all the inspiration one could want. They challenged me again and again to match their beauty and emotional range," says Wurman. "From them I learned that courage does not need to be understood, only found."
After studying music at the American Conservatory of music in Chicago, Wurman started his film career composing and arranging for
Hans Zimmer
, contributing to blockbusters such as
Armageddon
,
A League of Their Own
and
The Lion King
. Independent films started coming his way, and soon he was working with hip directors such as John August, Doug Liman and Ron Shelton, with whom he has collaborated several times. Winning the respect and admiration of directors, producers and reviewers, Wurman's resume reflects the quality and diversity of his talent, boasting films such as
Confessions of a Dangerous Mind
, Thirteen Conversations About One Thing, Hollywood Homicide,
Anchorman
and
Play It to the Bone
.
March of the Penguins
is screening at 700 theaters across the country as of July 22, 2005.